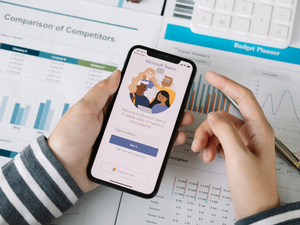 Microsoft has decided to retire its MS Teams Free (classic) app.
Released in 2017, MS Teams is a communication platform where users chat and call each other over the internet. While the primary concept is nothing new, the innovation comes with bells and whistles included. It is geared towards being a collaboration platform.
The product is available in both paid and free versions. The company has recently announced it would be retiring the free version.
When Is the MS Teams Free (Classic) Version Retiring?
Microsoft is set to retire the MS Teams Free (classic) version on April 12, 2023. The app will no longer be available, and data will be erased. That means organizations using the program need a transition plan right now.
What Should You Do?
Organizations using MS Teams Free (classic) have several options to switch. The first and understandably most promoted option by Microsoft is upgrading your Teams plan.
There are two paid versions available:
Teams Essentials
Microsoft 365 Business Basic
Essentials is a straightforward option. It allows you to keep all your files, chats, teams, and meetings in one cloud storage. On top of that, you get 300 participants per meeting, 10 GB storage per user, and unlimited group meetings up to 30 hours long. Who meets for 30 hours straight? We do not want to be the ones to know. This upgrade costs $4 per user per month.
The retirement of MS Teams Free could be an opportunity for your organization to switch to the MS 365 Business Basic. It is a complete productivity suite built for small to medium-sized businesses. At $6 per user per month, you get access to everything mentioned above, plus the following:
Recordings with transcript
MS 365 productivity apps like Word and Excel
Manage customer appointments
1 TB cloud storage per user
If your organization is not ready to invest in paid productivity platforms yet, you still have the option to download and use the new Microsoft Teams Free app. Yes, they will retain a free version, offering:
Unlimited group meetings for up to an hour
Up to a hundred participants
5 GB cloud storage per user
The caveat is that it will use a new account. That means whatever data you have saved on your classic Teams would not be transferred to the new one.
Whatever you choose, it is wise to start downloading and backing up all the data on your classic Teams after reading this part. If you are interested in alternatives to MS Teams, read on.
Microsoft Teams Alternatives
We would be remiss to discuss MS Teams alternatives without mentioning Zoom. It is a communication platform for chats and calls. Key features include meeting recording, instant messaging during video calls, and cloud phone solutions. It can link with your Google Calendar, too.
If you are interested in Google products, their Meet platform integrates with other systems like Gmail, Calendar, and more. It is a web-based platform, meaning you can use it on any modern browser.
Now, do not forget to back up your Teams data.